Wireless charger has the advantages of high charging efficiency, convenience and high security. Wireless charging products have gradually become a substitute for wired charging and a new charging method. More and more mobile phones initially support wireless charging, eliminating the messy charging process. More and more manufacturers and customers are choosing customized wireless chargers. What's the reason? Let's understand why customized wireless chargers are so popular.
1、 Quality
Although the materials of the customized wireless charger are the same as the conventional style in all aspects, according to the common requirements of customers, the manufacturer will have special engineering research and development to discuss the feasibility and cost accounting of the scheme, so that customers can get the customized wireless charger with the desired shape, packaging, logo and parameters.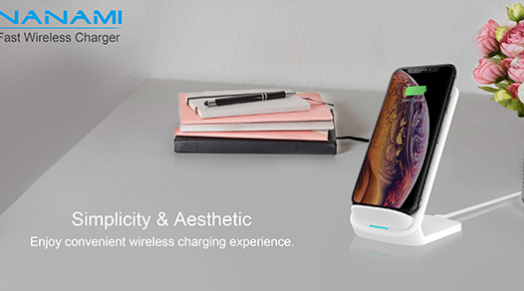 2、 Exclusive
To meet the needs of customers, the customized wireless charger is rigorous in mood and particular in details, so that the function of the product will be more praised by users than the conventional wireless charger. Customized wireless charger is in the exclusive elements of customization appears to be very hierarchical, and tailor-made products can meet the requirements of customers, so in the mall appears to be very characteristic, and then favored.
3、 Price
The price of customized wireless charger is different from the retail price. The cost saving is still great. You can get a customized wireless charger with less money, and you have the idea to place an order as soon as you know it.